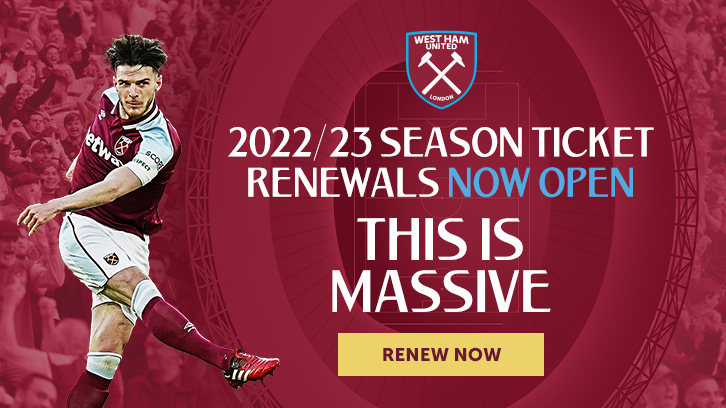 The 2021/22 season has been incredible. Massive moments, massive wins, and an amazing European journey. Next season, massive is going to get even bigger, with the capacity at London Stadium set to increase to 62,500*.
The Club is making exciting changes to further improve the atmosphere we have enjoyed together at London Stadium this season. These will see the West Stand lower tier reconfigured to further develop a more traditional football stadium layout, bringing the upper and lower tiers closer together and more supporters nearer to the action.
Our loyal Season Ticket Holders and Club London members can now look ahead to securing their seats for the massive moments that lie ahead.
The 2022/23 Season Ticket renewal window is now open and will run until Tuesday 7 June.
Season Ticket Holders and Club London Members can now renew for the upcoming campaign.
Affordable family football remains at the heart of everything the Club does, and it has ensured that the hugely popular £99 Junior Season Ticket will continue in 2022/23. A new entry level Adult Season Ticket is also being introduced for £299 – the cheapest Adult Season Ticket in London in the Premier League. 
Supporters can find out more information on Season Tickets, including pricing and benefits, via our dedicated website at seasontickets.whufc.com
The Club encourages any supporters wanting to secure a Season Ticket to sign up to the Priority List now. To sign up to the Season Ticket Priority List today for just £10, click here.
West Stand lower tier Season Ticket Holders can see their proposed views here.
Club London Members in the Forge and Boleyn can see their proposed views here.
David Moyes has thanked the Hammers faithful for their support ahead of the renewal window opening, commenting: "I would like to thank each and every one of our Season Ticket Holders for their loyal and passionate support again this year. After almost 18 months without them, it has been fantastic to have our fans back at London Stadium this season, and the atmosphere has been right up there in every game.
"Everyone here is doing everything we can to grow and develop this Club, on and off the pitch, for the benefit of our supporters, and we all feel that things are continuing to move in the right direction. We really look forward to welcoming everyone back next season for what will hopefully be another positive and memorable campaign."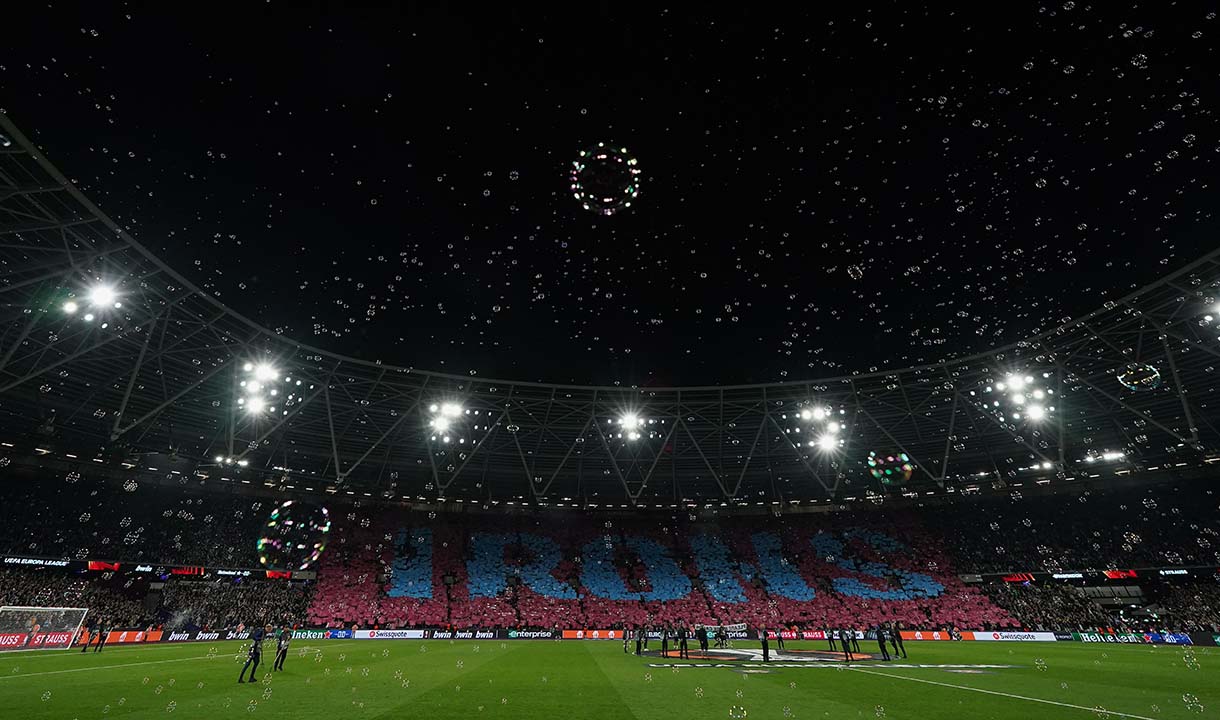 Season Ticket holders have received their renewals information by email, and the renewal window will be open until Tuesday 7 June.
Renewing could not be easier - simply log in to your personal West Ham United account, where your ticket reservation will automatically appear.
In line with supporter feedback, the opening of the renewal window gives Season Ticket Holders plenty of time to renew, incorporating two pay days, in which to secure their seat. 
Supporters are also able to apply to renew their Season Ticket in monthly instalments using our simple payment plan, delivered with our partner V12 Season Ticket Finance. Supporters can spread the cost over ten months, with a small admin fee of £34, or over four months with an admin fee of £23. Supporters will be able to complete their V12 application online.
West Ham United is committed to affordable family football and, in line with supporter feedback, we are introducing a new pricing level - Band 6 - where Season Tickets start from just £99 for Juniors and £299 for Adults.
We've also changed our Under-16s Season Ticket to Under-18s, helping families and young people to benefit from lower prices for longer.
After two seasons of price freezes across the board, there will be a small uplift on prices for 2022/23, with a cost-per-game increase from just 79p for Adults in Band 6, up to £3.16 in our 1966 seats. 
| | | | |
| --- | --- | --- | --- |
|   | Adult | O65/U21 | U18 |
| 1966 West | £1,500 | £1,500 | £1,500 |
| 1966 Billy Bonds Stand | £1,260 | £1,260 | £1,260 |
| Band 1 | £1,025 | £500 | £250 |
| Band 2 | £910 | £460 | £230 |
| Band 3 | £690 | £340 | £160 |
| Band 4 | £585 | £290 | £105 |
| Band 5 | £335 | £170 | £99 |
| Band 6 | £299 | £150 | £99 |
The Ticket Office will be available to answer any queries you may have about your renewal by telephone, on 0333 030 1966.
2022/23 CLUB LONDON RENEWALS
Club London members can also renew their Seasonal Membership from today and will have until Tuesday 7 June to do so.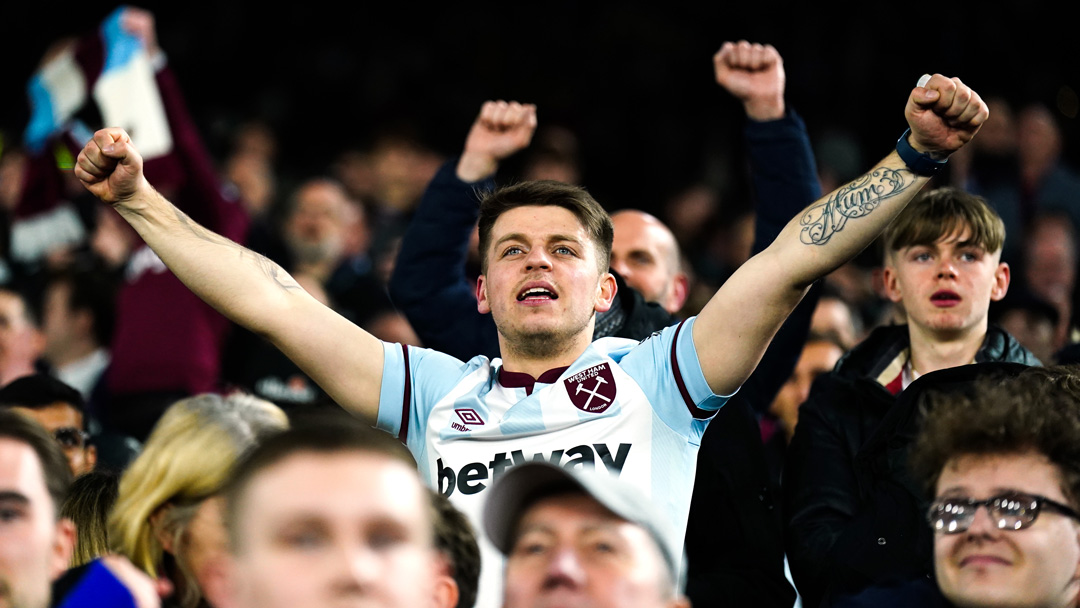 SEASON TICKET PRIORITY LIST
Supporters on our Priority List will be contacted from Monday with news on their progress towards a Season Ticket, and we are also offering supporters who didn't renew their Season Tickets during the COVID-19 affected seasons a special opportunity to return in a dedicated window, as part of our ongoing commitment to them.
If you are not already a Season Ticket Holder, the planned increase in seats means there has never been a better time to guarantee your seat for every fixture at London Stadium. Join our Priority List now and put yourself in with a great chance of being here in 2022/23. But act fast - demand is at an all-time high, and seats are highly sought-after across the stadium.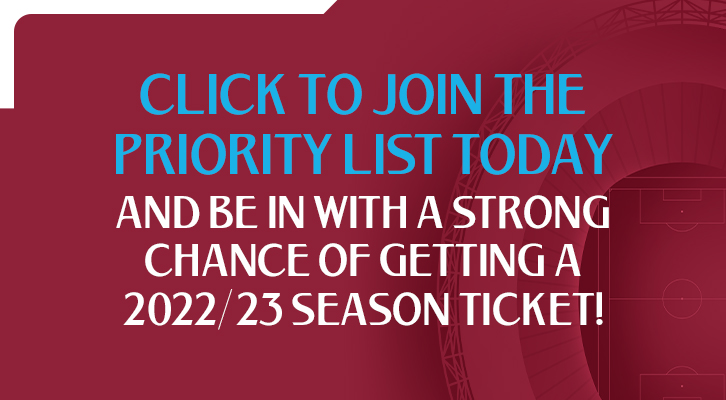 SEASON TICKET AND CLUB LONDON RENEWAL WINDOWS
The renewal windows will run until Tuesday 7 June for all Season Ticket holders and Club London members.
At this time, as a result of the reconfiguration in the West Stand, Season Ticket Holders and Club London members in this area have been contacted separately to discuss their options for relocating their seat for next season and have been given access to a dedicated online portal to help them make their decision.
Once the General Admission Season Ticket renewal period closes on Tuesday 7 June, the relocation process will commence. As a priority, West Stand Season Ticket Holders will be first in line to relocate should they wish to. Following this, all other renewing supporters will have the chance to relocate, with those who renewed earliest given priority, followed by sales to other supporters should any vacant seats remain.
Any supporters with Club Cash balances will be able to redeem this against their Season Ticket purchase should they wish to.
This is West Ham United. This is massive. Be there for the massive moments.
 *Subject to the amended general safety certificate being issued by Newham Council.